Hi friends! WWW Wednesday is a meme hosted by Sam @ Taking on a World of Words. All you have to do is answer the 3 Ws. The 3 questions are:
What did you recently finish?
What are you currently reading?
What do you think you'll read next?
---
Recently finished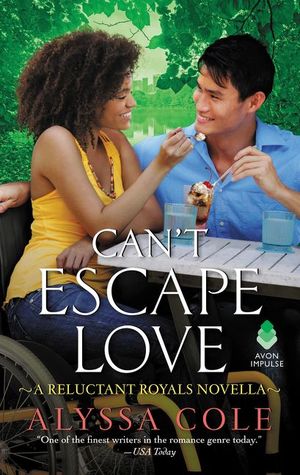 I recently finished reading Can't Escape Love by Alyssa Cole, the next novella instalment in the Reluctant Royals series. This is such a fresh, fun, cute series and this instalment was great. Reggie and Gus' romance was so cute and nerdy, and I highly recommend this series.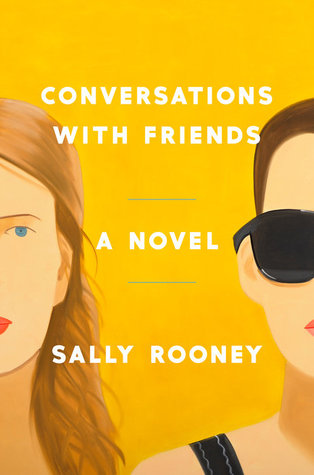 I also recently finished listening to the audiobook for Conversations with Friends by Sally Rooney and oh my goodness, I think I found a new auto-buy author. This book follows 21-year-old, college student Frances and her whirlwind affair with a married man. There's lots of exploration of identity and relationships throughout this, and it had such an excellent portrayal of endometriosis. I can tell the ending will definitely not be for everyone, but I personally really loved this all round & can't wait to read everything she writes.
---
Currently Reading
I'm currently listening to the audiobook for Normal People by Sally Rooney, which I started immediately upon finishing Conversations with Friends. This book has been longlisted for the 2019 Manbooker and Women's Fiction prizes and so I knew I had to read it as soon as possible. I don't know much about this, apart from the fact it follows two characters, Connell and Marianne, throughout college. I've heard it deals subtly with class issues, familial and friend relationships and first love, so I'm hoping to love this as much as I liked Conversations with Friends. 
I've just started reading Luck of the Draw by Kate Clayborn and already I can tell I'm going to really enjoy this! I read the first book in this romance series, Beginner's Luck, back in 2018 and loved it, and I've been meaning to continue the series ever since (story of my life). This particular book follows Zoe Ferris, who's just left her job as a cutthroat attorney. She's wracked with guilt over the way her firm treated the O'Leary family & sets out to make things right. She encounters Aidan, the O'Leary's gruff son, who doesn't want her apology. What he does want is for her to pretend to be his wife… Romance and fun ensues and I am so down for this.
---
Up Next
I'm honestly way too much of a mood reader to decide already what I want to read next. I usually wait until I'm finished a book before working out what I'm next in the mood to read and then picking something accordingly. Lately, The Military Wife by Laura Trentham has been catching my eye, so I might start that one after Luck of the Draw. 
---
Tell me what you've been reading lately, what you're currently reading, and what you plan to read next!
Until next time,
Taryn xxx